Fond memories of DSS' Honorary Doctorate
Published : 9:33 am January 17, 2018 | No comments so far | |
(293)
reads |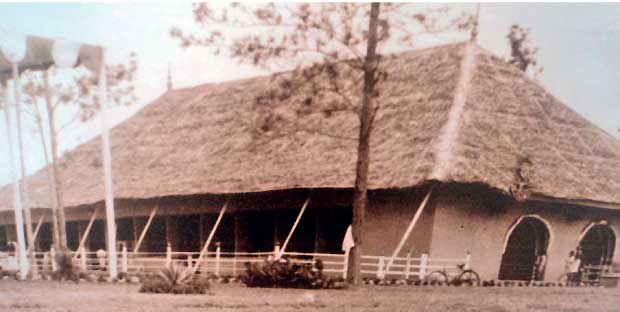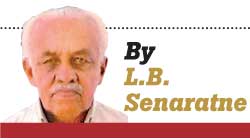 The first Prime Minister D.S.Senanayake left behind his Honorary Doctorate certificate, presented to him at the Convocation in 1948. This certificate was found three years ago among other similar documents, all were in a bundle, at the Academic Registrar's office. Now it hangs at the University of Peradeniya Library. The reasons for why he left it behind still remain unknown.
In this Jubilee year, it is a happy augury that a Graduate of the University of Peradeniya is the 'New' Chancellor of this university. He is Prof. K.M.de.Silva.
There was a problem regarding a place for a second University to be established in the hill country. There were arguments regarding the establishment of this University elsewhere. However, after the site was selected, World War II broke out. A few years had to pass before the actual planning was done for this project.
During this time the University College in Colombo needed a Vice Chancellor and Sir Ivor Jennings arrived in 1941. He became the Principal of University College in Colombo. However his appointment was for a short time and he later became the Vice Chancellor of the University of Ceylon in Peradeniya.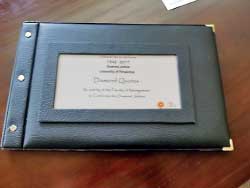 But he had to wait until the buildings were constructed at the site, which once had rubber and tea trees. But the trees were uprooted during World War II to build a camping ground for soldiers. It was the South East Asia Command of which Lord Louis Mountbatten was the head. He lived in Polgolla and had his offices at Peradeniya Gardens.
Because of this arrangement it was easy for the planners and constructors to plan and construct the buildings. Behind the planning was a prominent name: Shirley de Alwis. The main architect was Sir Patrick Abercombie.
The constructors had an easy time constructing the buildings. This was because the area was cleared by the soldiers to build their billets.
(293)