Assault on Dutch tourists Violent ' Beach ' Culture chokes tourism in Mirissa
Published : 9:22 am April 18, 2018 | No comments so far | |
(180)
reads |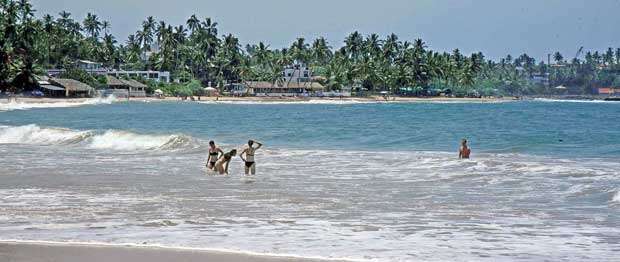 The night began with fun until more local guys began to inappropriately touch the girls in the group
Only around 5% of establishments in the area possess licenses
Six suspects were taken into custody
Mirissa has always been a destination frequented by both locals and tourists for its pristine beaches and other tourist attractions. Over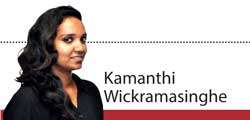 the years, various other towns along the Southern coastal belt have emerged as tourist hotspots giving rise to a unique culture. While the tourism industry is reaching its peak, various opportunities are being presented to tourists as means of placing Sri Lanka on the world map. Amid such a pleasant landscape, there are certain incidents which would reflect negatively on the country. One such incident occurred two weeks ago in Mirissa. When news of locals assaulting a group of tourists at Water Creatures Beach Guest Restaurant and Surf Bar in Mirissa made its rounds it was considered as another minor incident initially. But with various accusations against the workers at this particular restaurant the matter seems to have gotten out of hand.

In an attempt to shed light on the recent turn of events the Daily Mirror visited this particular restaurant in Mirissa and also discovered that there are no 'beach boys' working in the beaches in Mirissa.

Media attention


As reported by Dutch tourist a Raffie Van Maren, some locals had started to dance around a group of females despite members of this group refusing the company of these locals. "The night began with fun until more local guys began to inappropriately touch the girls in our group and also other tourist girls at the bar. We complained about this to the guys working at the bar, but they laughed at us and continued to laugh every time a local guy harassed a girl. After a while, we decided to leave until things escalated between local guys and a group of tourists. The matter escalated when one of the guys started rubbing his penis on a female's shoulder whilst they were seated. When I saw this I told the guy that this was unacceptable, and the girl, in shock, stood up and got really angry with him. Things started to escalate and while this continued, we decided to leave as soon as possible. When we were walking towards the exit of the beach, we saw local guys running towards us. One guy, we were with, fell to the ground after being punched and was repeatedly kicked at and punched on by five or six guys at the same time. All these guys had been at the Surf Bar and Restaurant before. One local started running towards me, but before I knew I was on the ground getting punched and kicked at by eight guys at the same time. I was screaming and shouting, but they did not care and kept attacking me for at least ten minutes. My forehead was busted open and I had similar wounds to my right ear and right arm," said Van Maren.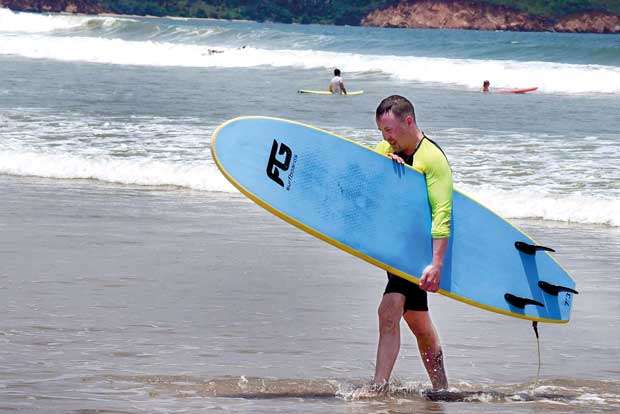 Business affected by false media report


The Daily Mirror visited this restaurant / surf bar which is tucked in a corner along the beach stretch in Mirissa. Its owner Harsha Prasanna has been in the tourism industry for 17 years and claims that his workers have been accused for the first time. "It was April 7 and we had one of our parties here where both locals and tourists enjoyed their stay. Usually there are DJ parties on different days and on Saturday it was our own house party. By about 3.00am people started walking out and we decided to call it a day. The tourists who claim that this incident took place were seated near the shore. A few blocks away there's another bar and a few stewards working there were also at the party. During parties we don't go to check who's talking with whom because it's not our business and we respect everybody's privacy. After the party concluded all guests walked out and I didn't bother about what happened elsewhere. But next morning I got news that some tourists were assaulted by those working at Sunshine Beach Restaurant, which is a few blocks away from this restaurant, and I still didn't take much notice because it didn't happen in my restaurant. But on Monday or Tuesday morning I saw a news report in the Daily Mirror which said that this incident had taken place at my restaurant and the stewards working at my restaurant had assaulted them. My friends in Colombo and overseas sent me messages and I was shocked," said Prasanna.
He further assured that such an incident never took place within the boundaries of his restaurant. "I can show all CCTV footage and no such incident took place here. I then lodged a complaint with the Police stating that it's defamatory and requested them to conduct an investigation and get hold of the perpetrators. I was severely thrashed on social media and as a result of this false media report people are reluctant to visit my restaurant. Earlier people used to recommend us to others and we had good reviews on our social media pages. My 'stewards' are very friendly with guests and so far we haven't encountered violent situations. Six suspects were taken into custody and people can now find out whether they work for me or elsewhere. The tourists have had no idea where the locals worked at. Since they were at the party in my restaurant they must have thought that the locals were those working at my restaurant as well, " he continued.

While agreeing to the fact that his restaurant doesn't have a license to carry out a tourism-related business Prasanna also claims that only around 5% of establishments in the area possess licenses. "There are several hotels and restaurants along this beach stretch which don't have licenses. This is the same throughout Mirissa," he added.

Sunshine Beach Restaurant closes its business


The Daily Mirror also contacted Sunshine Beach Restaurant and the management said that one person working at the restaurant was involved in the incident. "The rest of them were outsiders including a three-wheel driver and some boys from the area. But I closed our restaurant early for the day on the day of the incident. We usually don't go towards Surf Bar although it is a few blocks away. We didn't see CCTV footage to identify the people. After the incident are closed down our restaurant as well and it is a huge blow to our business," a spokesperson for Sunshine Beach Restaurant said.

Restaurant operated without a license


Speaking to the Daily Mirror, Sri Lanka Tourism Development Authority (SLTDA) Chairman Kavan Ratnayake said that the initial inquiry conducted by the SLTDA into the incident has revealed that the restaurant had not obtained a license from the SLTDA. "According to the Tourism Act it is mandatory for all tourism related service providers in Sri Lanka to obtain license from the SLTDA. Therefore, this restaurant cannot be considered as an authorized tourism-related business establishment. The SLTDA will pursue stern action against the operators of the restaurant through its Enforcement Unit. At the same time, the Excise Department should seriously consider the cancellation of the restaurant's liquor license as it is not an authorized tourism related service provider. The Tourist Police Division and the local Police authorities are conducting separate investigations into the criminal aspect of the incident. We, as the state tourism authority, will fully support and facilitate the Police investigation by providing air tickets and accommodation for the Dutch tourists to visit Sri Lanka for the Police inquiry and other proceedings," said Ratnayake.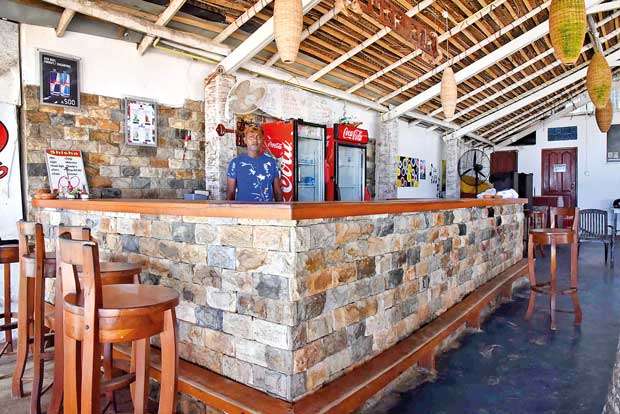 Exchange of money creating tension


Sharing his views on a recent holiday experience in the South, Quirien Van Dongen of Netherlands opined that poverty is an issue and added that the exchange of money creates tensions between locals and tourists. "As long as there is no commercial relationship, things will go smoothly. But if money is involved the situation changes. In the case of 'beach boys' I found that it's a whole different world in the South/ West compared to the main land. They spoiled my holiday experience to an extent, but this is the case in every country where there is a beach life and Sri Lanka is not alone in this," said Van Dongen.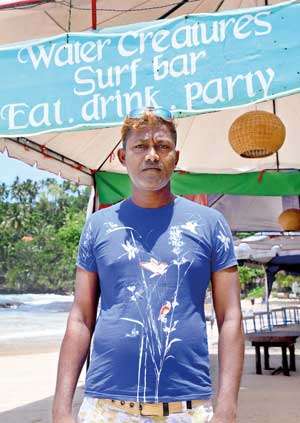 "I can show all CCTV footage and no such incident took place here. I then lodged a complaint with the Police stating that it's defamatory and requested them to conduct an investigation"
-Prasanna

'Stewards' in Mirissa


The term 'beach boy' used to address youth working in the beach has a derogatory effect. A beach boy is defined as someone who operates as a lifeguard or other worker at the beach. With the tourism industry flourishing in the South, there are many of them in abundance along the Galle-Hikkaduwa coastal belt. When inquired, the Daily Mirror learned that there are no beach boys or guides in Mirissa, but there are 'stewards' who work at restaurants and help out tourists when in need. Speaking to us, two of them shared their experiences.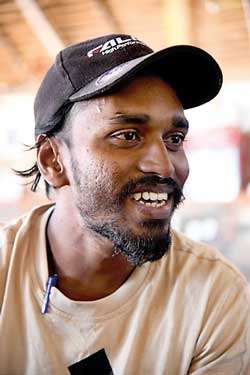 'The incident affects all of us'
- Isuru
G.H Isuru has worked as a 'steward' for close to two years. "We associate with tourists who come from developed countries such as Europe, America etc. They are more humane than most locals and therefore it is quite easy for us to work with them. I serve food and drinks to our guests and ensure that they have a pleasant experience. I make a living from the dollar or euro they give me. We work in a cycle.

There are restaurants open for breakfast, lunch and dinner and then there are parties and we work throughout the day. Some guests are a trouble once they are drunk, but we make sure that we keep our cool. All boys working at these establishments are also from this area.

We never argue with guests. People will say various things about our professions, but they can only do that. If they experience what we endure, they would never say such things.

It is our own people who pull us down, but our guests have always shown us respect. Foreign guests prefer Mirissa because it's peaceful, but this is not the same in Unawatuna or elsewhere because those areas are populated by these 'beach boys'.

The incident that took place affects everybody. It's during these six months that we earn and we have to live on what we earn for the next six months," said Isuru.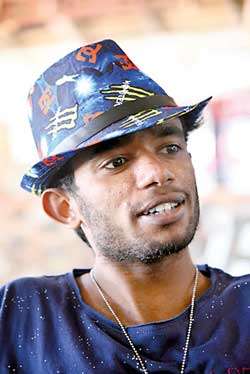 "Negative aspect of bad reviews"
-Udayashan

M. G. Udayashan is another 'steward' working at Surf Bar and has been in the industry for a while. "These incidents shouldn't take place because once a restaurant starts getting bad reviews guests don't go there anymore. The particular news report addressed certain people as 'beach boys' but there aren't any in Mirissa. I'm content with the work I do. It's about giving some food for the guests and maintaining a good relationship with them. Compared to local guests foreign guests are friendlier and they speak pleasantly," said Rasika.
Pics by Kithsiri De Mel\
'We'll continue with interrogations'



- Weligama Police HQI
Weligama Police Headquarter Inspector Lasantha Buddhika when contacted said that six suspects had been taken into custody and would be in remand till April 19. "We couldn't find any CCTV footage leading to the incident and as mentioned by its owner the incident hadn't taken place at his restaurant. The Dutch tourist who is making this claim too is not in the country.

They say they were assaulted, but we need a medical report to prove it. Most incidents around Mirissa involve guests leaving without paying money. They say that their jewellery was stolen or give some excuse and leave, so that they don't have to pay money for their stay. This is quite common. With regard to this particular incident we will continue with interrogations because the owner has also claimed that there was a false media report and that his reputation was tarnished," said Inspector Buddhika.
'Tourist Police should be decentralized to touristy areas in future'
- Minister
Speaking at a press conference Tourism Development and Christian Religious Affairs Minister John Amaratunga said that it is the responsibility of the Government to ensure the safety of tourists who visit Sri Lanka. "It is the primary objective of the Government and it has dedicated that duty to the Ministry of Tourism to ensure that all tourists who come to Sri Lanka are safe. We have to depend mainly on the tourist department when there's an incident of this nature in order to take prompt action and take those people into custody, produce them in courts and have them remanded.
If the Police are seen in Mirissa and other problematic areas then people would not attempt to engage in such notorious acts

If the Police are seen in Mirissa and other problematic areas then people would not attempt to engage in such notorious acts. There must be adequate personnel who could be deployed from Police stations to ensure that tourists are safe. The Tourist Police should be decentralized to those touristy areas to control these incidents. I'm grateful to the Police since they have arrested six suspects and now they have to be identified.

The Government of Sri Lanka is very much dependent on the tourist industry, so I kindly request the SLTDA to make a prolonged recommendation of how we should minimize such incidents from reoccurring. The Police department should also take appropriate action against those culprits," the minister said.
(180)