Arisimalai encroachment: WHO IS TO BE BLAMED?
Published : 9:11 am June 11, 2018 | No comments so far | |
(204)
reads |
Need of a national plan to protect the archaeological sites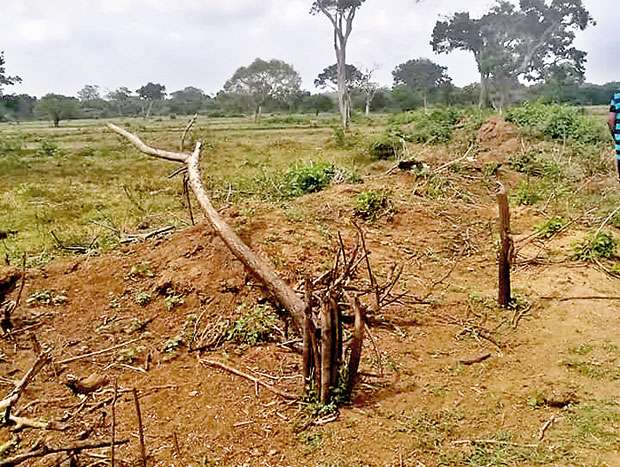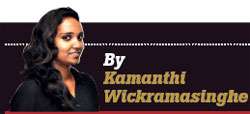 Preserving sites of archaeological importance is vested upon relevant authorities. During the war, many of these sites were destroyed where ruins too came under the shower of mortar shells.
The East coast of Sri Lanka boasts of various such sites that date back to the ancient eras. Arisimalai is a small coastal village about 50 km north of Trincomalee in Pulmoddai. It is believed that two merchants Thapassu and Balluka, who had in their possession a lock of hair from the Buddha, was said to have landed at Arisimalai Beach, where they travelled up to Tiriyaya to deposit it in a shrine.
Due to this reason, there had been a large number of archaeological artefacts in this region and in the early 1980s, the Arisimalai Raja Maha Viharaya lying close to this beach has been granted a 500-acre block of surrounding land by the late Cyril Mathew, the then Minister of Industry. During excavations, ruins dating back to the Anuradhapura Era were found in and around the Arisimalai Temple, which was later identified and preserved under Gazette no. 1823/73. However, with illegal encroachment practices, the temple claims to be losing land at a rapid pace. During a recent visit to Trincomalee, the Daily Mirror visited the temple site in an attempt to shed light on this matter.

NATIONAL PLAN NEEDED TO PROTECT ARCHAEOLOGICAL SITES: NAYAKA THERA
Speaking to the Daily Mirror, the Chief Incumbent of the Arisimalai Rajamaha Viharaya Panamure Thilakawansa Nayaka Thera said that towards the end of the war, people have started to draft forged documents as means of encroaching land. "Therefore people mislead the authorities and most of them are not even found in the records. Unfortunately, none of the officials is even bothered to take action against these individuals as well.
Using these documents, these individuals destroyed temples, while another person has arranged a deed including the Arisimalai mountain range and the Buddhist temples around it. "Now they have even filed a case against me. Most of the lands are registered at the Archeology and Forest Conservation Department. Some people even protested against the construction of the Forest Department Office as well.
"We spoke to the authorities to find a solution to this rapid encroachment of land. It is sad to say that these forest officials don't even have boots to wear when they go on patrols. "But the blame game continues. When I go to the Police they asked me to go to the Forest Office and vice versa. Around the Nagalai Monastery even when the Forest Department have demarcated the boundaries these groups are continuing to cut trees. "These people have even gone to the extent of showing documents which don't even belong to that particular piece of land. As a multi-religious and a multiethnic country, it is our duty to protect it." "We meditate in monasteries and if they keep destroying these forests we will not have a place to meditate," Ven. Thera said. "The historical monuments and other places of archaeological value need to be protected. Since we didn't see that necessary action is being taken by the authorities we educate monks in selected monasteries about preserving what is remaining, for future generations."
"The residents in the surroundings don't bother about offering Buddha pooja, daane or gilan pasa.Except for some residents who come all the way from Padavi Sripura, we don't have many devotees here." "We need a national plan to protect these archaeological sites and I cannot do that alone."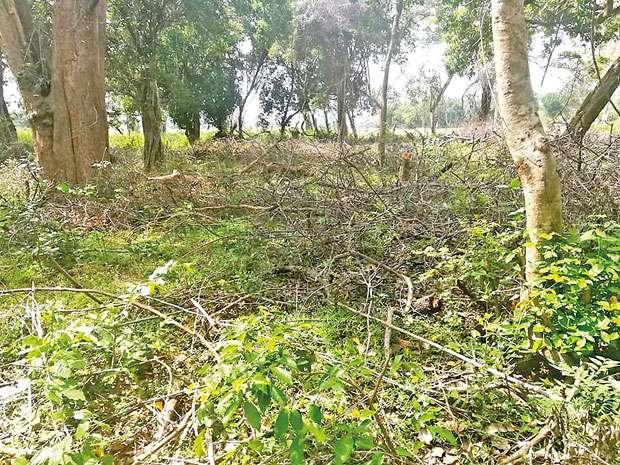 NO STAFF TO DEPLOY: ARCHEOLOGY DEPT.
Speaking to the Daily Mirror, W.H.A. Sumanadasa, Site Manager at the Archaeology Department Office in Kuchchaveli said that treasure hunters have started to rob statues of Gods and other items of historical value on the one end. "Deforestation practices have reduced for some time but many of them have destroyed forest reserves with archaeological value. We too don't have the staff to deploy and guard these lands. "Kovils have been built on various lands with archaeological value and people have started to visit them regularly." "The 11 Divisional Secretariats for Trincomalee and there is a site manager for each Archeology Department Office. "People don't like to work in these areas due to distance and lack of access to facilities."
The residents in the surroundings don't bother about offering Buddha pooja, daane or gilan pasa.Except for some residents who come all the way from Padavi Sripura, we don't have many devotees here.

ARISIMALAI TEMPLE HAS BEEN GIVEN 25 ACRES: DISTRICT SECRETARY
In his comments, Kuchchaveli District Secretary Pushpakumara Nissanka said that the Arisimalai Temple has been requesting 500 more acres to be given to the temple premises. "But we have decided to give 25 acres under the Religious Lands Act, while 500 acres of forest reserve around the temple will be declared as an Archeological Forest Reserve." "The Kuchchaveli District has a bigger population of the Muslim community. Some of them have settled down and have started to make a living. "We are trying to settle things down and make sure that the people live in peace and harmony," he said.
(204)