Classical music concert at J'pura Uni By Saxophonist Rodrigo Vila and Psaiko Quartet
Published : 12:43 am November 14, 2018 | No comments so far | |
(0)
reads |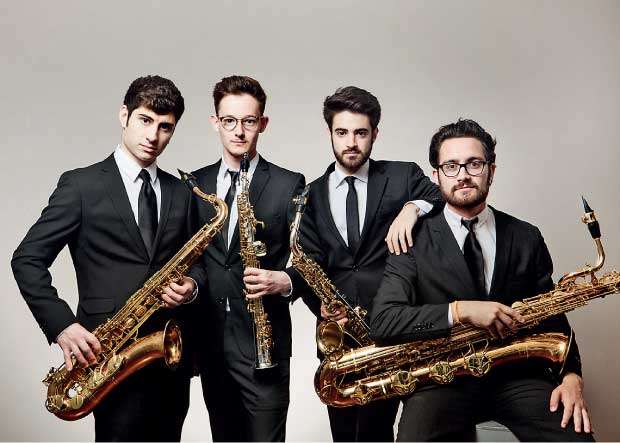 A concert by Rodrigo Villa, saxophone professor at the Higher Music and Dance Conservatory of the Balearic Islands in Spain, and Psaiko Quartet, a saxophone quartet formed by his best students, will be held on Saturday, November 17 at 6.00 p.m. at the Science Faculty auditorium of Sri Jayewardenepura University. The chief guest will be Ajit Abeysekera, clarinettist and former conductor of the Symphony Orchestra of Sri Lanka.
The concert is free of charge for the public and passes can be collected from the Vice Chancellor's Office from November 13 onwards during working hours. Seats can also be reserved by calling 0727199204. The concert is sponsored by Sri Jayewardenepura University and Institud'estudis, Belearics in Spain, and is organised by sitarist Pradeep Ratnayake, professor of music, Department of Languages, Cultural Studies and Performing Arts of the Humanities and Social Sciences Faculty, in keeping with his vision of making universities that teach music, centres of world class performances and access points for the general public to listen to and appreciate music.
Rodrigo Vila is a young performer with a short but intense professional career, who already excels in festivals such as the International Music Festival of the Mediterranean. He has performed with the Orchestre National Bordeaux-Aquitaine, the Spanish National Orchestra, the Madrid Symphony Orchestra, the Balearic Islands' Symphony Orchestra, the RTVE Symphony Orchestra, the Madrid Orchestra, the Plural Ensemble and the ACA Ensemble among others. He has recorded for the national broadcasting networks France Television and Radio TelevisiónEspañola as well as public radio stations CatalunyaRàdio, Radio Galega and IB3 Ràdio. He is currently finalising the launch of this first solo album with the label Ona Digital. Throughout his academic career, his students have excelled, both individually and in different chamber groups, in the most renowned national and international music competitions.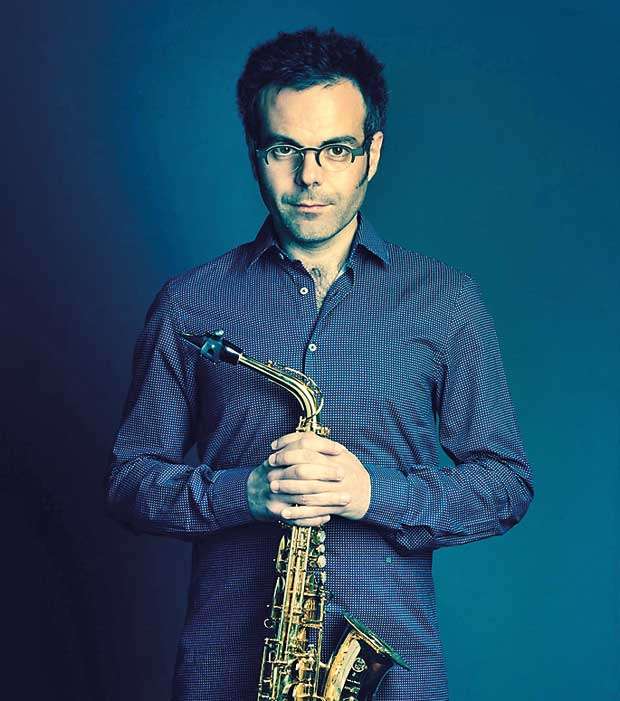 Coming from Argentina, Valencia and Galicia, the four saxophonists of Psaiko Quartet started their careers as a chamber music group at the Conservatory of Music of the Balearic Islands in 2015, under the tutelage of Rodrigo Vila, Beatriz Tirado and Joaquín Sáez. They have performed in many places and performed in many music festivals within this short timeframe. In 2016, they won the 2nd Prize in Chamber Music Competition "Musical Youth of Ávila" and in 2017 emerged champs at the 88th Permanent Competition "Juventudes Musicales de España." Furthermore, they won the "ArtJove" Chamber Music Competition and "Thailand International Wind Symphony Competition" Chamber Music Class in 2018.
The concert will be a treat for music lovers.
---
i

Will be held on Saturday, November 17 at 6.00 p.m. at the Science Faculty auditorium of Sri Jayewardenepura University

---
(0)